Location Location Location
Many people retire to parks in areas of the country where they've enjoyed a holiday, or to be nearer to family.
Based on your requirements, Quickmove can shortlist prime-located parks, arrange viewings and deal with park owners on your behalf to put together a great deal and remove some of the hassles of moving.
We have plots to reserve in desirable park locations across the UK. Simply complete the form below and we'll find a match! Alternatively call 0800 328 2168 or email advice@quickmoveproperties.co.uk immediately to discuss your requirements.
Our Residential Park Network locations
Choosing your perfect park location
Read our article 'How to choose the right park location for you?' to narrow down your own search area.
"Quickmove's residential park network is ideal for customers seeking the perfect location for their new home."
Andrew Westwood, Sales Director
Prestige Homeseeker Park Homes Ltd
Many popular parks are in southern locations where holiday parks were previously sited and in the UK's warmest counties such as Hampshire, Kent, Devon, Dorset, Surrey, Essex and Sussex.
Quickmove can help you buy a home in all the most sought-after areas.
View properties at our recommended parks
Quickmove partners with leading online estate agent Sell My Group to bring customers a select list of recommended parks and properties nationwide.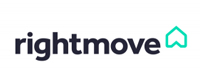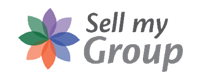 Ordering a home
One of the most enjoyable parts of moving to a park is ordering a brand new, custom-made park bungalow, exactly to your specifications. Floor plans are created to order and you can select the carpets, flooring, appliances, worktops, furniture, curtains and fixtures & fittings to build your dream home.
Watch: Prestige & Homeseeker State-of-the-art Facilities

If you wish to move quickly, you can take advantage of our reserved stock of popular park home models, available for purchase and delivery within weeks. As our name suggests, Quickmove can fast-track turnaround times by ordering a bespoke park home through our manufacturer partnerships and by offering our trusted property part exchange scheme.
In fact, we can organise everything for you, with no worries and no fees to pay!
What are the costs?
Buying a park home can be financially liberating, bringing the opportunity to release equity to spend on a designer home and life's luxuries.
New park bungalow prices are generally more affordable than bricks and mortar, varying by size, location and specification.
Exempt from stamp duty, Council Tax band A/B and affordable to heat and run thanks to improved insulation.
Ground fees apply, from £50-£200 per month to cover maintenance and facilities.
Park home insurance is required, provided by specialists such as leading provider Park Home Assist.
With property part exchange from Quickmove, park home buyers can proceed with speed, conveniece and certainty, using the funds from selling their existing property. In essence, Quickmove would buy your existing home to remove the worry of selling it in an increasingly-tough open market.
Recommended by leading park home manufacturers
Recommended by leading park home manufacturers